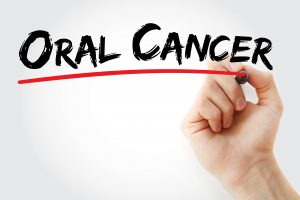 According to the American Dental Association's consumer website, approximately 10,000 lives are lost to oral cancer every year. The survival rate for those who live for at least 5 years is 60 percent, however it's rare that they don't experience significant negative side effects after treatment, such as severe disfigurements to their facial structure or difficulty speaking and eating.
That's why your dentist in Joplin is using VELscope technology to keep you protected. Here's why these screenings matter.
Early Detection is Key
The main reason why the death rate of oral cancer is so high isn't because of how quickly it develops, but rather because the condition often goes undiagnosed or even undiscovered until late in development. The sooner your dentist discovers early signs of oral and oropharyngeal cancer, the sooner treatment can be provided and the more effective it will be.
To do this, your dentist uses a VELscope, a device specifically designed to detect changes in oral and surface tissue. The VELscope uses fluorescence to reveal lesions and other cancerous cells within the mouth that are not yet visible to the naked eye. These areas appear noticeably darker than the surrounding tissue, so your dentist can easily catch it and perform a biopsy.
Through a biopsy, your dentist can confirm whether you have oral cancer or not, as well as provide the best next steps for treatment.
Oral Cancer Can Develop Even Without Risk Factors
Oral cancer has taken the lives of patients of all ages and backgrounds. Risk factors for oral cancer include:
Being over the age of 40
Using tobacco or drinking alcohol in excess, especially together
Having HPV
Prolonged exposure to UV rays
Having a poor diet or oral care
It's important to note that you don't need to have any of the risk factors listed to develop oral cancer. Even patients who practice good oral health need to visit their dentist in Joplin every six months.
Common Symptoms Can Hide Oral Cancer
Conditions that you may had in the past, such as a sore in your cheek lining, can easily look harmless when in reality it's an early sign of oral cancer. The only person who can confirm that you are cancer-free is a medical professional who can distinguish the difference between a typical oral affliction and cancer.
To stay ahead of oral cancer, both you and your dentist will need to watch out for the following symptoms. If you notice any of the following signs, schedule a visit to your dentist right away.
Red or white patches in your oral cavity
Lumps, bumps, or other abnormalities on your cheeks, tongue, soft palate, gums, and throat
A soreness, hoarseness, or chronic pain in your throat that doesn't go away
A sore that fails to heal or continuously bleeds
There's no better time than now to get checked if you haven't already. Make sure to remind your loved ones as well and stop oral cancer in its tracks!
About the Author
Dr. Dan K. Young earned his Doctor of Dental Medicine degree from the Southern Illinois University School of Dental Medicine. If you think you may have signs of oral cancer, don't hesitate to contact him at (417) 781-3440 or visit his website.