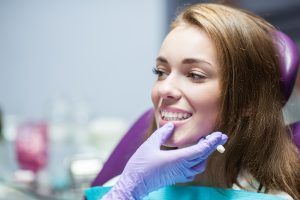 Are you looking for a new dentist in Joplin or the surrounding area? Before you pick whichever dental office is closest to your home or office, we recommend taking a few moments to consider some factors that may make visiting the dentist a little more enjoyable. Patient polls conducted by a number of agencies support our belief that when it comes to healthy smiles, not just any dentist will do and that a good dental experience is about much more than just dentistry services. Patients are significantly more likely to keep up with their regular dental exams and maintain a healthy smile if they like and trust their dentist. What does that mean to you? It means finding the right dentist may mean you have better oral health. In this post, we'll talk about just a few of the things to consider before picking a dental office home.

1 – Know What You're Looking For
While the services provided by most dental offices include a similar variety of preventive, restorative, and cosmetic dentistry treatments, you may want to consider looking for a dentist who can provide treatments specific to your oral health care needs. For instance, patients with young families may choose an office that treats both kids and adult. Those who struggle with gum disease may want to choose a practice that offers periodontal therapy and maintenance. You can usually find information about available dental services online, or you can call the dental office to learn more about their treatment focus.
2 – Ask for Recommendations
We know there are numerous dental offices in Joplin, and simply looking at an online search can be overwhelming. Instead of starting from scratch, you may want to ask for recommendations from your past dentists or other practitioners. Family and friends who are happy with their dentists are also great resources. You can look online for reviews from current patients to get a better idea about what it's like to visit the specific dental office.
3 – Schedule a Consultation
Scheduling a consultation appointment with a dentist is a great way to determine whether or not a dental office is right for you. During a consultation, you typically discuss dental care goals with your dentist rather than receiving any specific treatments. You can usually tour the office and review dental insurance coverage during a consultation as well.
Meet Dr. Young
At the Joplin dentistry office of Dan K. Young, DMD, we go above and beyond to create a friendly and comfortable dental office environment. Our dentist and dental care team members take the time to get to know each of our patients. We truly care about helping you achieve your oral health care goals. If you're new to Joplin or you need a new dental office to call home, we invite you to contact the Young Family & Cosmetic Dentistry team to learn more about the dental services we provide and schedule an appointment to visit us for all of your oral health care needs.