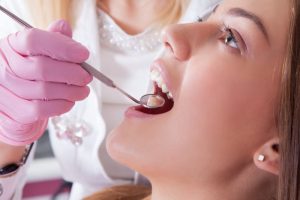 With the end of the year rapidly approaching, you are probably focused on the holiday season. However, did you know that this is also an excellent time to call your dentist and determine if you have any outstanding treatment to complete? In doing so, you will ensure that you don't miss out on any benefit dollars that could be left in your insurance for 2018. Not sure what we mean? Your dentist in Joplin shares what you should know about maximizing dental insurance.
How Dental Insurance Benefits Work
Most dental plans run on a calendar year system, meaning that your benefits begin in January and end in December. Your plan likely also has a yearly maximum that ranges from 1000 to 2000 dollars. The yearly maximum is the highest dollar amount your insurance will pay for treatment each year. Because these dollars don't roll over into next year's benefits, if you don't use them by the end of December, you will lose them.
What does this mean to you? That right now is the perfect time to contact your dentist to make sure you have had two cleanings and checkups and completed any outstanding treatment that is needed for 2018 before your benefits run out and you lose your dollars.
Why Preventive Care Is so Important
Most typical dental plans will cover your six-month cleaning and checkup appointments at 100%, meaning that there is no out-of-pocket cost for you. Dentistry is focused on prevention and being consistent about going to these appointments twice a year helps you avoid more significant problems such as tooth decay and cavities because your dentist can detect them early on.
For example, if your dentist detects decay in your tooth, you can be proactive about treating it right away, which can usually be done with a simple dental filling. A filling is a much easier procedure and won't require recovery time or missed days at work. Ignoring tooth decay could result in the need for a more complicated and costly procedure.
Do You Have More Questions?
If you have questions about your dental insurance, what it covers, and what treatment or appointments you should schedule before the end of the year, give your Joplin dentist a call today to learn more.
About Young Family and Cosmetic Dentistry
For nearly a decade, Dr. Dan K. Young has been providing patients in Joplin, MO with high quality dental care at Young Family & Cosmetic Dentistry. His dedication to continuing education allows him to provide advanced services to his patients that they may not find elsewhere such as comprehensive implant dentistry and treatment for sleep apnea.
If you would like to contact Dr. Young, he can be reached through his website or by calling 417-781-3440.