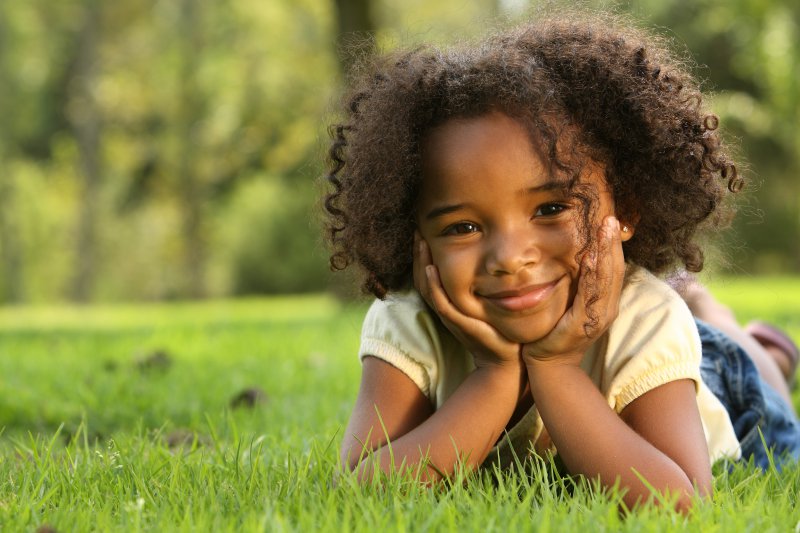 As part of National Children's Dental Health Month, dentists are encouraging parents to fully engage their children and encourage them to maintain the best dental care and habits possible. If you're unsure where to start, don't fret. Your dentist in Joplin explains where you should focus your attention, and you'll also learn about the importance of taking a proactive approach to your child's oral health.
The Enemies of Your Child's Oral Health
Let's start by identifying the primary contributors to poor oral health – bacteria. While they're always present, they can grow out of control if fed an abundance of their food of choice – sugar. Once they start to grow, they can cling to the teeth and along the gum line if not removed, which can lead to tooth decay and the onset of gum disease.
The Importance of Establishing Sound Habits
During National Children's Dental Health Month, a huge emphasis is placed on preventive care because it is the best form of defense against cavities and other bacteria-related conditions. Because children are so impressionable, the younger years are the best times to instill the importance of maintaining the following healthy habits:
Brushing and flossing at least twice daily to remove harmful bacteria and plaque
Limiting sugar intake to strategic times of the day to protect the teeth from their acidic properties
Highlighting the importance of visiting the dentist every six months for preventive care
All of the above provide more than just immediate benefits. By encouraging such positive habits, you can better ensure your child will experience excellent oral health in his or her adult life as well.
How Preventive Dentistry Can Save You Money
When you take your child to visit your dentist for preventive care, a thorough examination and cleaning will be done. The combination of the two procedures will remove any harmful bacteria and will allow the dentist to point out any developing issues so a plan of action can be developed to address them as soon as possible.
These visits offer an added benefit, though. They can save you money immediately and down the road. The initial savings come in the form of the visit likely being fully covered by your dental insurance. However, if you're left with any out-of-pocket contribution, it will be a small amount.
The long-term savings come about by the check-ups preventing the need for complex forms of care later on, like root canal therapy or gum disease treatment, both of which will require patient participation in covering the costs.
The Process Starts Here
To get your child on the path to improved oral health, the process starts with reaching out to your local dentist to schedule a visit. By working with a trusted professional, you can ensure your little one maintains a healthy and beautiful smile!
About the Author
Dr. Dan K. Young earned his dental degree from Southern Illinois University School of Dental Medicine. He has since gone on to provide two decades of expert care to the Joplin community. Dr. Young provides comprehensive care for the entire family at Young Family & Cosmetic Dentistry, and he can be reached for more information through his website.