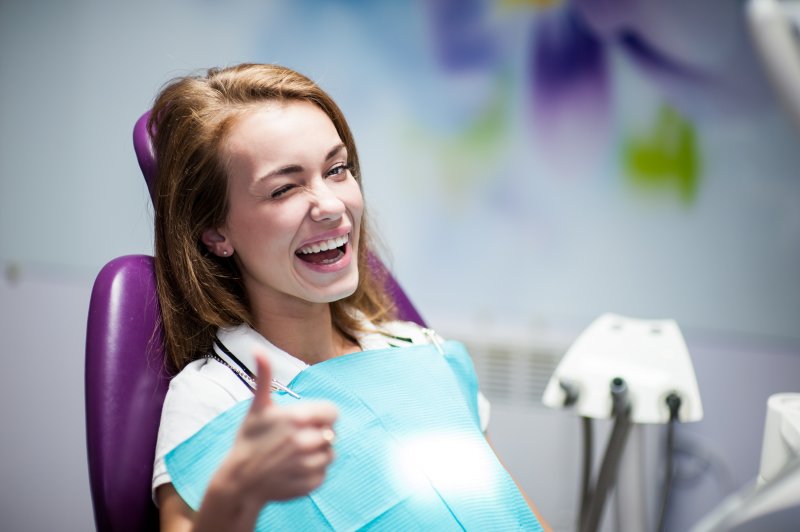 One of your goals for this year is to make noticeable improvements in your oral health. To accomplish this, you'll need to visit your dentist in Cassville for preventive care. What should you expect to happen while you're there, though? As you read on, this question is answered in detail so you can move forward with receiving the vital dental care you need!
Step #1 – The Initial Paperwork
At your first visit, it's always a good idea to show up around 15 minutes before your appointment time. Thus, you can comfortably fill out the necessary paperwork.
Soon after your arrival, you'll meet your dental hygienist, with whom you'll be able to discuss any pre-existing medical conditions or medications you're taking. Therefore, you can rest assured you'll receive the safest and most effective care.
Step #2 – X-ray Images Taken
One of the keys to establishing a baseline for your oral health is to have X-ray images captured, and when working with a dentist who stays on the cutting edge of technology, this will be done digitally. That means you'll be exposed to 80-90% less radiation than with the traditional method.
Step #3 – Thorough Teeth Cleaning
The next step is to have your teeth cleaned, which will remove any harmful plaque and tartar. This simple process will do wonders to protect you from the development of complex dental health issues down the road.
Step #4 – Oral Examination
Following the cleaning, you'll be examined by the dental hygienist. He or she will especially be looking for any signs of tooth decay or gum health issues like gingivitis.
Typically, your dentist will perform a second examination that will include an assessment of your neck and jaw.
Step #5 – Consultation
One of the final parts of your visit is to sit down with the dentist to discuss any findings. Depending on your needs, a strategy can be developed to make the necessary improvements.
This is also an educational time, as you'll be able to ask any questions you may have.
Why Preventive Care Visits are So Important
While more Americans have dental insurance than ever before, statistics show that only three percent of the population will maximize their coverage by the end of the year. However, when you commit to visiting every six months for preventive care, you can experience the following benefits:
You'll save money, initially, since dental maintenance visits are usually fully covered by dental insurance.
You greatly decrease your chances of complex dental issues down the road when you commit to maintaining preventive care visits.
Taking a more proactive approach to your dental health is also an excellent way to maintain a beautiful smile, as it helps to prevent staining and discoloration.
Now that you know what to expect and how you stand to benefit from visiting your local dentist, the next step is to reach out to schedule your first appointment. By taking the right steps today, you'll enjoy excellent oral health tomorrow!
About the Author
For the past 20 years, Dr. Dan K. Young has been a fixture in the Joplin and Cassville areas. Still, the Southern Illinois University School of Dental Medicine graduate remains just as committed to improving his patients' oral health as he was when he first entered the dental field. Dr. Young provides comprehensive care at Young Family and Cosmetic Dentistry, and he can be reached for more information through his website.