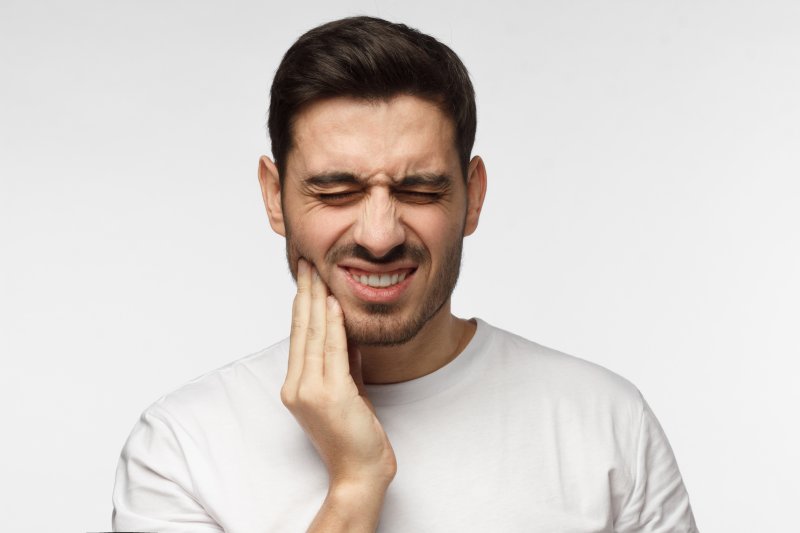 Was a tooth knocked out during a friendly game of football? Did you suddenly feel a sharp pain after biting down on a piece of candy? Is your mouth swollen or bleeding? There are many different ways for a dental emergency can occur, and they can arise anytime. In these situations, a swift response and treatment from your emergency dentist in Joplin could mean the difference between saving a tooth and losing it. Learn how to respond in a dental emergency.
A Tooth Was Just Knocked Out
If a tooth is knocked out, it can be saved, but you'll need to act quickly. Pick it up by the crown (the end used for biting, not the end that connects it to the gum) to avoid damaging the roots. Then, after rinsing off any dirt, try to put it back in its socket; make sure it's facing the right direction. If it won't go in, preserve it in milk or by keeping it next to your cheek; an emergency tooth preservation kit will have a special solution you can use. (Don't use water; it can damage the root cells.) Most importantly, call your dentist immediately, preferably within 30 minutes, to try and have the tooth saved.
A Tooth is Cracked or Broken
If a tooth is cracked, rinse your mouth with warm water and use a cold compress to reduce swelling. It won't always hurt, but if it does, ibuprofen and other anti-inflammatory painkillers can help while waiting for your appointment. Treatment will depend on the severity and location of the crack.
Your Mouth is Bleeding After Surgery
Your mouth should not continue to bleed the night after a dental procedure; make an appointment as soon as possible. Keep your head elevated and do not lie down; your mouth should remain above your heart at all times.
You Have a Toothache or Pain When You Bite
You'll need to have toothaches or other pains diagnosed to figure out exactly what's wrong. In the meantime, avoid chewing with the affected tooth so as not to risk further damage.
Your Gum Has an Abscess
An abscess is a yellow, red, clear, or whitish pimple on the gum that forms as the result of gum disease. If untreated, it could lead to receding gums and tooth loss as well as other health complications. If you can't be seen immediately, keep brushing and flossing the area as usual; do not try to pop it.
The best way to avoid dental emergencies is to take care of your mouth. Make sure to practice good oral hygiene by brushing twice a day and flossing once. Use a mouthguard while playing sports, and do not bite down on hard objects such as pen tips and ice. And of course, continue visiting your dentist twice a year for preventive care.
About the Author
Dr. Dan K. Young has been practicing for over 15 years and delivers kind, attentive, quality care at his practice, Young Family and Cosmetic Dentistry. He is able to treat a number of dental emergencies including broken teeth, severe tooth pain, and injuries to the gum or jaw. To schedule an appointment, visit his website or call (417) 781-3440.