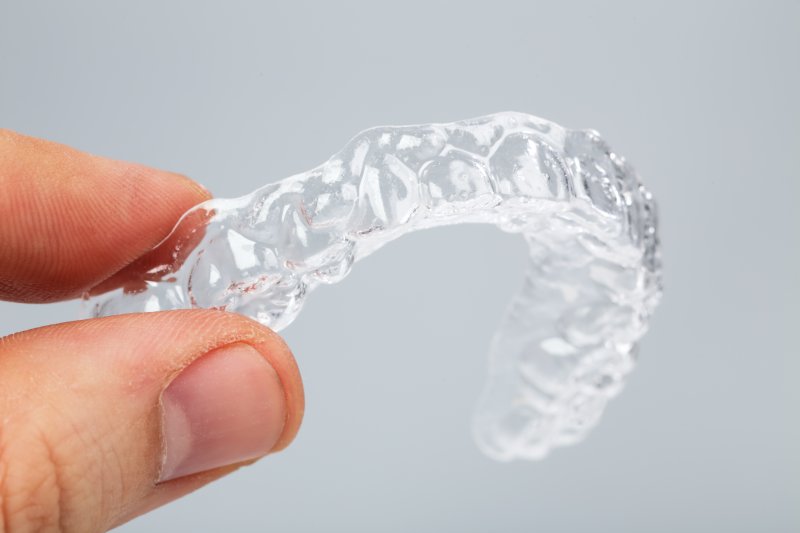 Millions of people have used Invisalign to remove gaps, crowding and misalignment from their smile. Thanks to its advancements over the years, the treatment is even able to resolve certain forms of malocclusion, or uneven bites. Of course, Invisalign is not necessarily for everyone. There are many factors that dentists need to keep in mind before recommending treatment. Before your next consultation with a dentist in Joplin, keep these truths about Invisalign in mind as you determine whether the treatment is right for you!
Invisalign Requires Compliance
In order for the clear aligners to actually do their job, you're going to need to wear them for at least 20 hours a day. It's recommended that you wear them for at least 22 hours per day, but many dentists note that it's not the end of the world if you wear them two hours less to accommodate a specific lifestyle. Just make sure you don't spend too much time eating meals.
Clear Aligners are More Audible Than Visible
While their transparent qualities help you hide them while in use, they may still be noticeable when you speak. Thankfully, this goes away on its own the longer you wear them. Just make sure to keep this in mind if you rely on speaking often as part of your job.
Treatment May Not Be For You
If you have severely misaligned teeth or an extremely uneven bite, traditional braces may be more appropriate for your case. You will also need to be committed to wearing the aligners for several months at a time.
It Pays Off to Bring Your Toothbrush With You
If you let food debris linger in your mouth after a meal, it can easily stain your aligners and interfere with treatment. Always bring your travel toothbrush and toothpaste with you.
Drink Coffee in the Morning? The Habit Needs to Change
The only beverage you should be drinking while wearing your aligners is water. If you do remove them to drink coffee or wine, make sure to brush your teeth afterwards.
Treatment Causes Almost No Discomfort
While you should avoid chewing very hard or crunchy foods after the first day of use, there is very little discomfort associated with Invisalign treatment. At the very least, it's much more tolerable than what you'd find with metal braces.
Toothpaste is Not Safe for Cleaning Them
Not only is it important to brush after eating a meal and wearing your aligners, but it's important to use Invisalign's own cleaning crystals or denture cleanser to remove plaque and debris from them. Make sure to clean your aligners after every meal to prevent a yellow, murky stain on them later.
Still not sure if Invisalign treatment is right for you? Give an Invisalign dentist a call today to learn more about the process!
About the Author
Dr. Dan K. Young earned his dental degree from the Southern Illinois University School of Dental Medicine. He's completed numerous Invisalign courses, so he's the right person to see if you're thinking of straightening teeth through clear aligner technology. To learn more about his practice, you can contact him through his website.