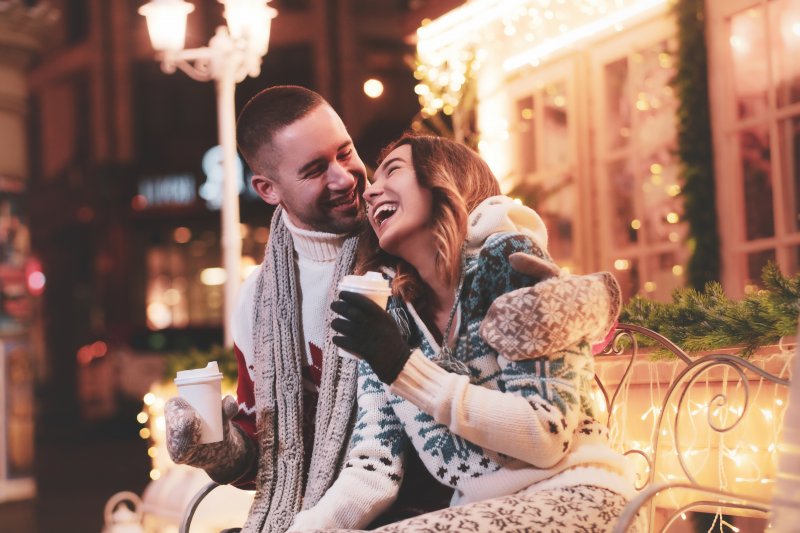 With the holidays coming up, you're probably looking forward to enjoying some seasonal treats, but be careful; you don't want the celebration to be interrupted with a call to the dentist in Joplin. Many of the sweet snacks that are served around this time of year could easily leave you with a painful cavity or damage dental work such as braces. Luckily, there are a few tips you can keep in mind to help keep your grin intact.
Recognize the Treats That Can Cause You Trouble
There are many holiday snacks you need to be especially careful around. Be very wary of:
Candy Canes: Leaving hard candy in your mouth for too long can extend the amount of time your teeth that are exposed to sugar, making tooth decay more likely. Also, biting down on a candy cane could easily damage any dental work in your mouth.
Peppermint Bark and Crunchy Cookies: Break these treats into small pieces and soften them in milk or coffee first to avoid breaking your teeth.
Caramels and Taffy: Sticky candies (and the sugar they contain) stay on the teeth for a long time. They could also pull a crown or an orthodontic bracket out of place.
Wine: Wine tends to stain tooth enamel and is acidic (meaning it can weaken the teeth).
Snack Smart
You don't have to avoid holiday treats altogether, of course, but if you want to avoid a dental emergency, you should follow these smart snacking habits:
Eat sugary foods as part of your meal. That way there will be more saliva in your mouth to wash the leftover sugar particles off of your teeth. Consuming sweets throughout the day will increase your risk of dental disease.
Stay hydrated! Drinking plenty of water helps clean your mouth and encourages saliva production to remineralize the teeth.
Eat plenty of cheese; it helps strengthen your pearly whites and makes the pH levels in your mouth less hospitable for bacteria.
Crunchy fruits and vegetables are nature's toothbrushes; they'll help scrub away harmful food particles as well as bacteria that can cause stains.
Don't Forget to Practice Good Oral Hygiene
Of course, it's important to always brush and floss at least twice a day even in the middle of your hectic holiday schedule. This is the surest way to prevent tooth decay and gum disease, especially if you're enjoying more sugar than usual.
If you're concerned about keeping your smile safe during the holidays, it may be a good idea to schedule a preventive checkup with your dentist; they'll be able to take care of any minor dental issues before you have to worry about the extra sweets. By following these simple steps, you'll be able to enjoy holiday meals and get-togethers with your friends and families without having to worry about your teeth.
About the Author
Dr. Dan K. Young is a member of the Southwest Missouri Dental Society and has completed advanced training and educational courses in numerous fields of dentistry, including advanced treatment planning, full mouth reconstruction, and cosmetic dentistry. To schedule a holiday checkup at his practice, Young Family & Cosmetic Dentistry, visit his website or call (303) 759-9535.