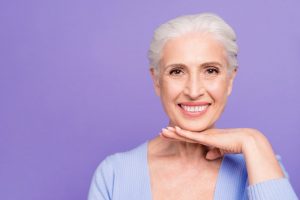 The American Academy of Implant Dentistry estimates that nearly 3 million people have dental implants and 500,000 more are placed every year. They're the most popular choice for replacing missing teeth because of how similarly they look and act like the genuine article! They can reduce your risk of gum disease and encourage bone health, all while rebuilding your confidence with a beautiful, gap-free smile. If you're one of those people who has invested the time and effort into improving your smile with a dental implant, it's up to you to help it last for years to come! Learn the best tips to care for your dental implants in Joplin so they can last you a lifetime.
Top 3 Tips for Dental Implant Care
Not only do implants look and function like your natural teeth, but they're generally cared for in the same way as well! With regular proper care, your new teeth can last your whole life. The best tips for protecting your dental implant are:
Keep it clean. Clear out harmful bacteria by keeping up great daily dental routines like brushing for two minutes twice a day. Bacteria that's allowed to accumulate can cause infections in your gums and serious trouble for your implant.
Protect it. Your dental implant is meant to be strong and durable, but it's not perfect. Use low abrasive toothpaste and toothbrushes with soft bristles to clean your restored smile without accidentally damaging it.
See your dentist. Regular checkups from your dentist can offer a deep clean in hard to reach places where dangerous bacteria may be hiding. They can also evaluate the current state of your dental implant(s) and catch any early signs of trouble.
What Happens if I Don't Take Care of My Dental Implants?
Although long-term studies on dental implants suggest that the success rate is close to 98%, implant failure can still happen. It's true that your implant isn't in danger of getting cavities, but a buildup of plaque can still pose a threat to it in other ways. As the bacteria from plaque accumulates around your implant, it can infect the surrounding gums and cause a response from your immune system. This could be the start of a condition called peri-implantitis.
When peri-implantitis is present, the inflammation in your gums can spread all the way down to your jawbone and weaken it. If the bone around your implant is damaged, your implant can loosen and fall out. That's why it's so important to keep your implant clean and protected from infections!
Dental implants are a great solution for missing teeth. With the proper care, they can give you a functional, healthy, and beautiful smile that lasts a lifetime!
About the Author
Dr. Dan K. Young is a restorative, cosmetic, and implant dentist who has been serving the Joplin area for over a decade. He is a graduate of Southern Illinois University School of Dental Medicine and recently studied at McGarry Implant Institute to hone his skills in dental implant surgery. He is passionate about restoring healthy smiles that inspire confidence with services like dental implants. If you'd like to know more, he can be reached at via his website or at (417) 781-3440.