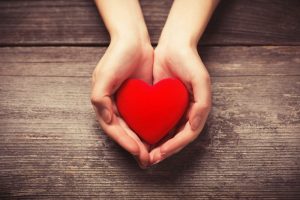 It's fitting that there are heart shaped cards and chocolates everywhere in February, since it's American Heart Month! As you consider how to keep your heart healthy, you probably don't immediately think about taking care of your smile. However, a growing body of research suggests that the health of one has a substantial influence on the other! Read on as your Joplin dentist explains how taking care of your oral health is important for both your smile and your heart.
How Are Oral and Overall Health Connected?
According to recent studies, over 90% of systemic conditions present symptoms in the mouth. That means your dentist may be the first to notice signs of health issues like:
Diabetes, which often causes chronic bad breath and easily bleeding gums.
Osteoporosis, which causes bone loss that can be identified in the jawbone via X-ray.
Several types of cancers, which can manifest without notice as strange sores, lumps, or discolorations in your mouth, throat, glands, or neck.
Not only does the health of your body influence your mouth, but your oral hygiene appears to have an influence on your overall wellbeing as well. In several recent studies, participants with unhealthy mouths were 40% more likely to develop larger health conditions like respiratory disease, memory loss, and rheumatoid arthritis.
Does Gum Disease Influence Heart Health?
Although more research is needed, many health and dental experts are concluding that gum disease has a significant impact on heart health. If left untreated, the bacterial infection at the root of gum disease can become destructive enough to cause permanent damage to the jaw, teeth, and gums. Researchers believe that if this harmful bacterium were to escape into the bloodstream, it could travel to the heart and infect the inner linings of its valves and chambers. Additionally, it's suspected that a prolonged immune response to gum disease could spread inflammation throughout the body, which could narrow and clog arteries. Whatever the cause, recent studies show that gum disease can increase a person's risk of heart disease by up to 20%.
How Can I Keep My Smile and My Heart Healthy?
Given its widespread effects on the body, its highly recommended that you practice great oral hygiene to stay healthy. Here are some easy guidelines from your Joplin dentist to keep both your smile as well as the rest of your body happy and healthy:
Brush your teeth for two minutes twice a day.
Use dental floss and mouthwash at least once a day.
Eat a well-balanced diet with a limited amount of sugar and carbohydrates.
Get a dental checkup and cleaning every six months.
Be on the lookout for symptoms of gum disease and talk to your dentist about your concerns.
About the Author
If you have gum disease, Dr. Dan Young of Young Family & Cosmetic Dentistry in Joplin, MO can help you restore your oral and overall health. With the latest gum disease treatments and advanced techniques, he can ensure that you're as comfortable as possible as you receive the effective and efficient care that you need. He knows how important healthy gums are to a healthy heart, so if you have any concerns about gum disease, don't hesitate to contact him via his website or at (417) 781-3440.