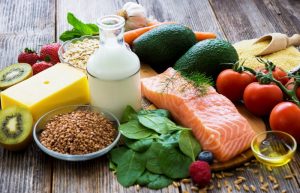 You probably know that if you want to improve your oral health with what you eat, you need to cut back on all those delicious sugary snacks. But that's not the only way your diet can improve your smile! Substituting those unhealthy foods with smile-friendly ones will let you cut back on sugar while simultaneously boosting the health of your mouth! Here's what your Joplin dentist suggests snacking on to naturally keep your smile strong and bright.
Raw Carrots, Celery, and Cucumbers
Raw vegetables end up on most lists of healthy snacks. But, did you know that raw vegetables that are high in fiber can help prevent tooth decay? They gently scrub your teeth as you chew them, which removes plaque that would've otherwise caused cavities. Chewing raw vegetables also encourages saliva to wash over your teeth, which hinders plaque accumulation.
Cheese, Yogurt, Turkey, and Nuts
Strong enamel is important for protecting your teeth against chipping and cracking. Unfortunately, it can't heal itself as it becomes worn down with use. When you eat protein and dairy products, the calcium and phosphorus they contain are used to rebuild your weakened enamel and replace the minerals it's lost over time. Some research even suggests that certain dairy products can neutralize the acids that cause tooth decay.
Citrus Fruits and Leafy Greens
Eating foods with vitamin C is a tried and true way to support your immune system, which helps keep your body strong against infection. This is especially important in your gum tissue, which is constantly fighting off oral bacteria from plaque and tartar to prevent gum disease. Thankfully this important vitamin can be found in a wide variety of foods like oranges, pineapples, and lemons. However, since these citrus fruits are very acidic and can damage your enamel, don't forget to get your vitamin C from other sources like kale, cantaloupe, broccoli, and sweet potatoes.
A Glass of Tap Water
It's a good idea to grab a glass of water with every snack. Drinking water after eating rinses away any lingering food particles, plaque, and bacteria that have accumulated. This is especially important if you find yourself snacking throughout the day. The more often your teeth are exposed to the sugars in your food, the more you increase your risk of cavities. Sipping water throughout the day will continuously wash away these sugars. Additionally, tap water contains fluoride, the same important mineral found in most toothpastes. It binds with your tooth enamel to make it incredibly strong and resistant to tooth decay.
These snacks are a great way to start improving your oral health with what you eat. A better smile could be as close as your kitchen!
About the Author
At Young Family & Cosmetic Dentistry in Joplin, MO, we want to help you achieve the optimum oral health and beautiful smile you deserve. That's why Dr. Dan Young encourages all his patients to come in for a regular dental checkup and cleaning every six months. Routine visits are a great way to refresh your teeth, identify any developing issues ahead of time, and go over the best practices for taking care of your smile at home. If you'd like more practical advice for improving your oral health, feel free to contact him via his website or at (417) 781-3440.