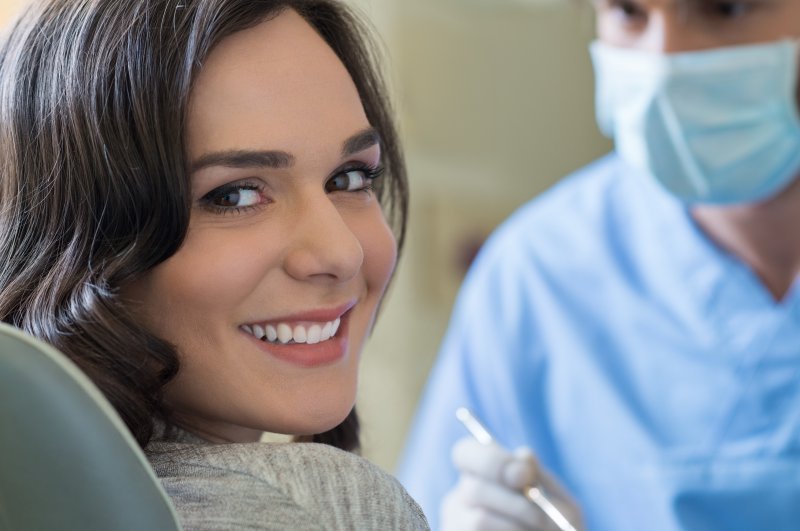 When it comes to public-facing businesses, did you know that dental offices are actually one of the cleanest areas that you can be in? For a very long time, dentists have been required to adhere to very strict sanitization standards and protocols that you likely wouldn't see other than in a hospital. Today, COVID-19 has only reinforced those standards even further. If you're concerned about receiving your dental care today, here's why you have nothing to worry about according to a dentist in Joplin.
Protective Attire and Barriers
Dentists, hygienists and dental assistants recognize the importance of using protective equipment at all times when seeing and working with patients. For example, when examining the mouth, team members will be wearing nitrile gloves and surgical masks in order to protect themselves as well as the patients from contracting germs. They'll also use disposable gowns or reusable lab coats and uniforms for additional safety. You may also notice clear plastic barriers covering surfaces that can spread germs, including computer monitors and keyboards.
Hand Hygiene
Whether a dental professional is wearing gloves or not, they must practice routine hand washing before leaving the operatory or after touching something that may be infected with germs. Soap and water is adequate for sanitation, but you may also notice the dentists include medical-grade hand sanitizer in their offices for extra protection. Any gloves that are torn or cut during the appointment are removed immediately. Hands are then washed and a new pair of gloves are utilized.
Caring for Dental Instruments
All dental instruments used during a dental appointments are carefully handled and either sanitized or disposed of properly after use. This includes disposable syringes and needles, scalpel blades, forceps, scalers, and many other tools that may be used in a dental setting. Instruments that can be reused are sterilized by a dedicated dental assistant who is trained in necessary sanitization protocols.
Constantly Cleaning Surfaces
Dental offices already perform very strict cleaning regimens to eliminate the spread of germs. However, COVID-19 is causing practices to be even more dedicated to the process, performing deep cleanings at the end of the day using strong chemicals (such as bleach) to kill harmful germs immediately on contact. While deep cleanings are performed daily, surfaces are also regularly cleaned throughout the day and after a patient leaves.
Proper Disposal of Waste Materials
When it's time to dispose of materials, whether it's a dental bib from the patient or a dental instrument, they are done so in a way that does not allow any spread for infection whatsoever. Sharp objects harboring germs are placed in puncture-resistant bags before being stowed away in sealed, sturdy impervious bags designed to prevent leakage of all contained items.
These are only a handful of steps that dental practices take to ensure the safety of their patients. The next time you need to visit, you can do so with confidence!
About the Author
Dr. Dan K. Young is highly dedicated to making patients feel safe during their appointments. No matter what service it is that you need, him and his team are more than prepared to perform your care in an office environment that's clean from top to bottom and free of harmful disease. To learn more about their safety protocols or schedule an appointment, you can contact him through his website.